Gold Melting Furnace Price -Ultimate Pricing Guide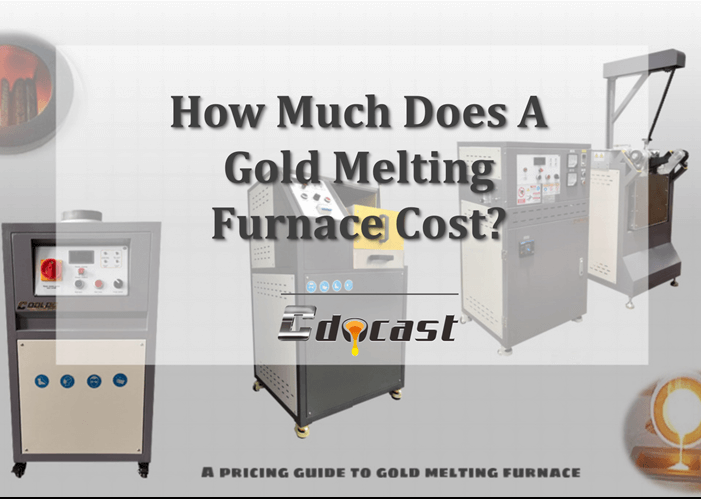 How Much Does A Gold Melting Furnace Cost? Gold Melting Furnace Price
-Ultimate Pricing Guide
As you consider purchasing a gold melting furnace from us, the very first question you would ask probably is: How much does a gold melting furnace cost?
This pricing guide helps to give you an idea about the initial budget and the ownership costs associated with each type of Gold Melting Furnace.
▍Buying a Gold Melting Furnace Is a  Not Like Buying a Car.
With so many options available, price ranges can vary drastically.
In general, a furnace for melting gold can cost $1,000-$30,000 upfront depending on a wide range of factors including Technology, Capacity Speed, Functions & Features, The factor that most affects the price is the capacity. Therefore, every time you consult the gold melting furnace, you must tell our technical team how many kilograms you need to melt per day or how many kilograms you need to melt per batch, so that our technical team can give the most accurate price.
Keep in mind that there are two things to consider when evaluating the cost of furnace for melting gold:
The Initial Purchase Price Of The Furnace For Melting Gold.
What you pay upfront when you buy it. This includes the induction gold melting furnace itself plus all the accessories.
The lifetime cost of ownership associated with the gold melting furnace
The Total Cost of Ownership on a gold melting equipment includes everything you spend after the purchase including any replacements, repairs, operational costs and maintenance.
In general, initial purchase costs, or what we call it start-up costs and lifetime costs of ownership (operating costs) constitute Total Cost of Ownership. (TCO).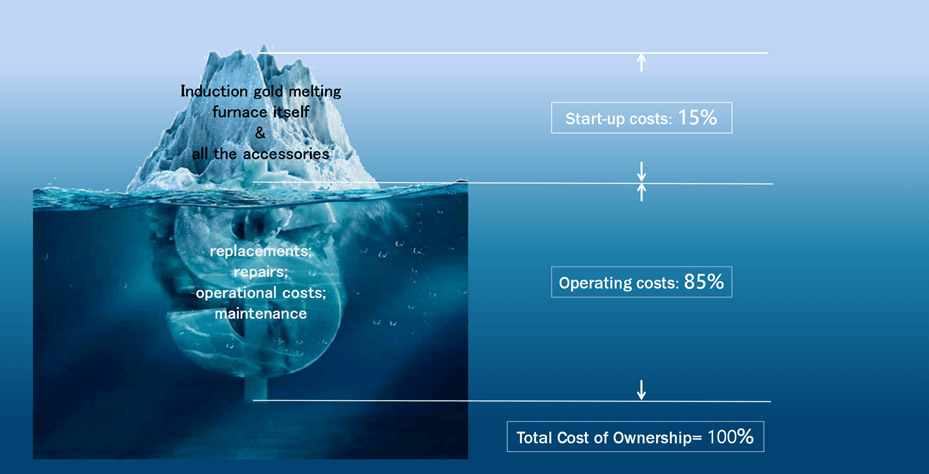 First, let's take a look at the initial gold melting furnace price and get an idea of how much to budget for each type.
▍Initial gold melting furnace price
The average initial gold melting furnace price can range from $1,000 up to $30,000
What affects the initial gold melting furnace price?
Major factors affecting the upfront gold melting furnace price including:
Types of gold melting furnace (Protable gold melting furnace / automatic tilting gold melting equipment / manual tilting gold melting equipment/vacuum gold melting equipment)

Features & Functions

Capacity

Vacuum/non-Vacuum

Make of components

Auxillary equipment

Electronic system

Automation levels

Add-ons & accessories

Installation & commissioning
Let's take a look at each factor.
▍Types of gold melting furnace
Gold melting furnaces can be divided into six categories by its MELTING CAPACITY.
You can not expect to buy a gold melting furnace that can meet all your requirement in melting & casting your precious gold.
Based on this fact, it is easy to understand why we would in the first place direct you to look at all the types of gold melting furnace on the market when you come to us with the query "How much does a gold melting furnace cost?".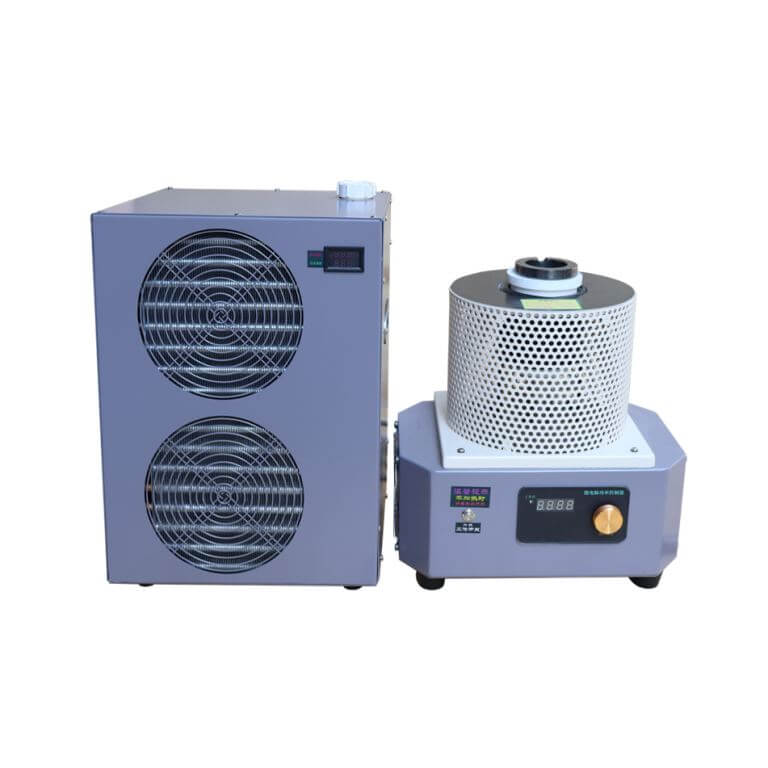 Small desktop type portable gold melting machine, mainly used for small volume gold melting, very suitable for initial entrepreneurs and small jewelers,This small melter adopts the most advanced electromagnetic heating technology, so the melting time takes only 3-5 minutes, what is more, it can continuously working 24 hours a day, even the customer's production capacity is increased, it can also meet the customer's needs.The CDOCAST small metal melting machine is equipped with a water-cooled machine. As we all know, water-cooling is very important for the whole induction melting. Taking this into consideration, we directly design the water-cooling machine as a part of the whole set of equipment.
Therefore, the customer who buys our small gold melting machine only needs to provide water and electricity, and can use the machine directly, which is very convenient and user-friendly!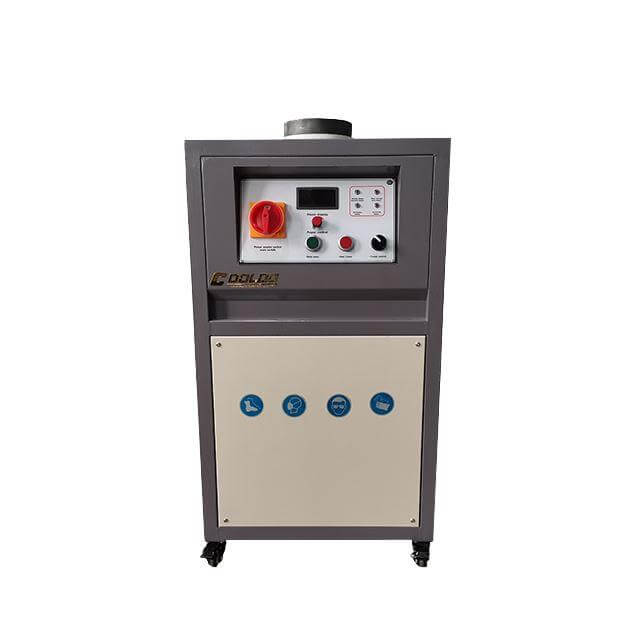 Comes with integrated design which can melt up to 15 Kg of gold, after the melting finished, the crucible should be taken out from the furnace body and poured into various shapes of molds for forming.
This furnace adopts an all-in-one design, the water pump, the furnace body and the power supply are all installed together, so the entire equipment has a small footprint and less transportation costs. The packaged volume of the entire equipment is 100 kg, which greatly reduces the customer's transportation costs. It is a good choice for customers in some remote areas.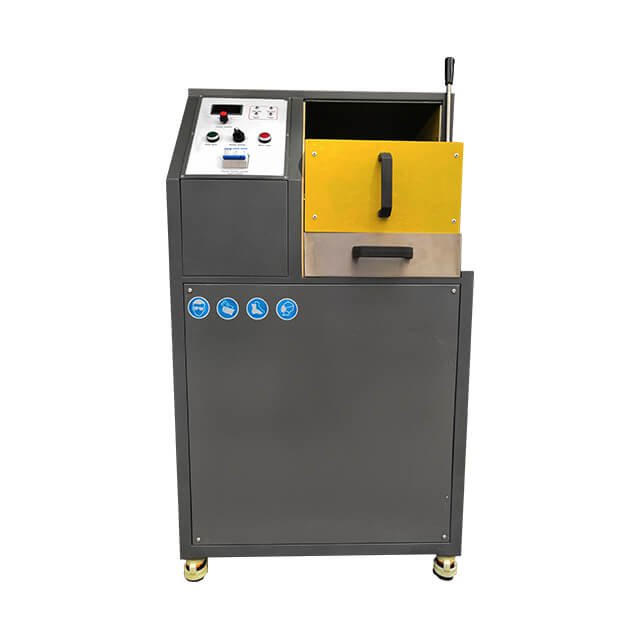 Small capacity manual tilting furnace that pours the liquid metal directly into the graphite mold by turning the rotary handle after melting.
Some customers want to pour the molten gold liquid more conveniently, they will choose the tilting furnace, due to the melting amount capacity is not large, it is unnecessary to choose the motor tilting furnace, therefore, cdocast designed this small manual tilting gold melting furnace, which is small in size and easy to operate. Convenient, you only need to gently move the hand crank to pour the metal into the graphite mold fixed on the furnace body.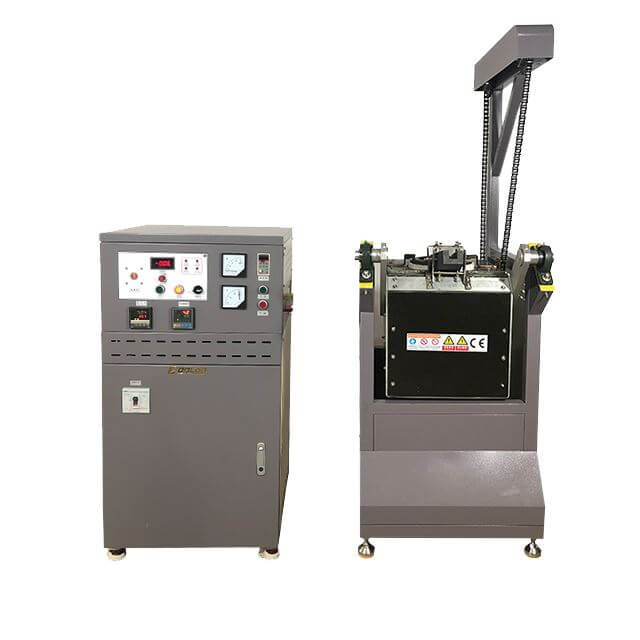 The motor drives the chain to dump the furnace body, the dumping speed can be controlled, and the entire dumping process is safe, stable and controllable.
The motor tilting furnace is mainly designed for 20-100Kg capacity, per batch,because manual tilting is only suitable for 1kg-15kg. Considering safety issues, we do not recommend manual tilting for pouring out the molten liquid over 20kg. Therefore, we launched this motor tilting Gold melting furnace.
This motor tilting gold melting furnace adopt the motor to drive the chain to achieve the purpose of dumping the furnace body. When pouring, the molten metal flows out at a fixed point, so this furnace is the most practical for some precision casting.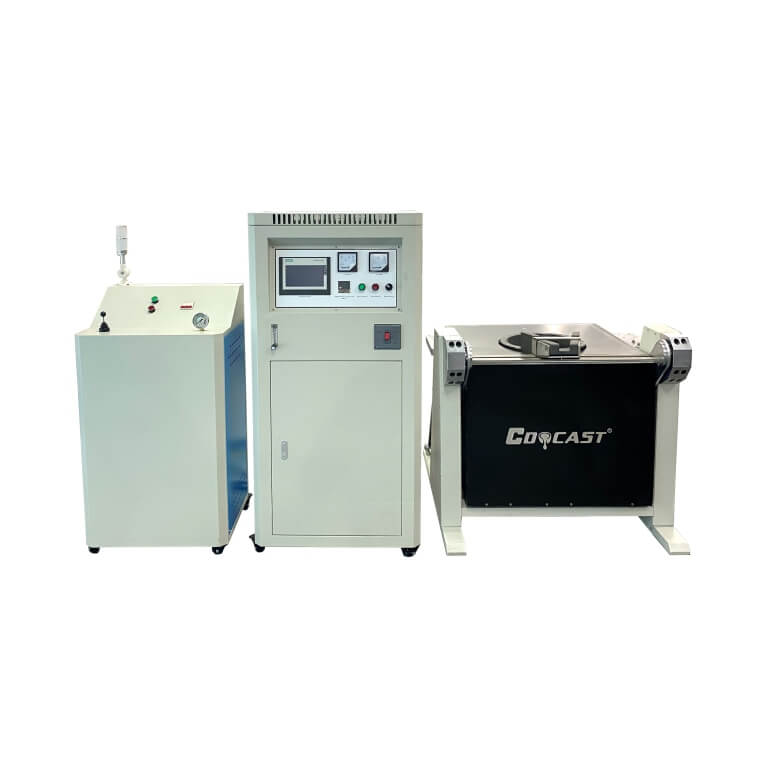 Due to the large volume of molten metal, we recommend using hydraulic dumping to make the whole process safer and more reliable. The hydraulic dumping system mainly includes hydraulic cylinder, hydraulic stations and control boxes.
Hydraulic stoves have the highest price of all stoves due to the cost of the design. First of all, the hydraulic station accounts for part of the cost, and the hydraulic furnace body is made of stainless steel or 15mm aluminum plate, which is beautiful and has a long service life.
The hydraulic furnace is usually equipped with a plc touch screen design, and all operating actions and safety alarms are designed into the plc to make the entire furnace more advanced. However, due to these designs, the price of the hydraulic furnace is high, which is suitable for high-end customers.
Gold melting equipment can be also divided into two categories by its APPLICATION:
Vacuum gold casting furnace  / Non-Vacuum gold casting furnace
1.Vacuum  gold bar casting machine:
price varies from 9500usd-23000usd
If you want to get a gold ingot with a mirror-like surface, without oxide and water ripples, you must use a vacuum gold bar casting  furnace, where the whole melting and casting process is carried out under vacuum to minimize losses and minimize oxidation. Thus, you can get the best quality gold ingots with the vacuum gold bar casting furnace.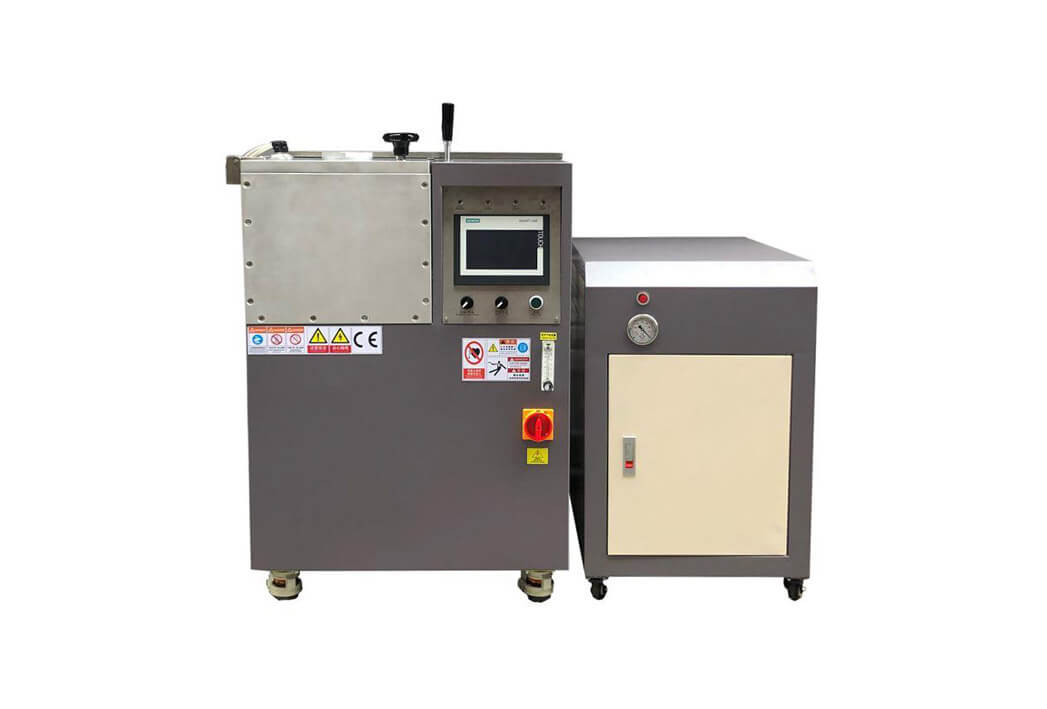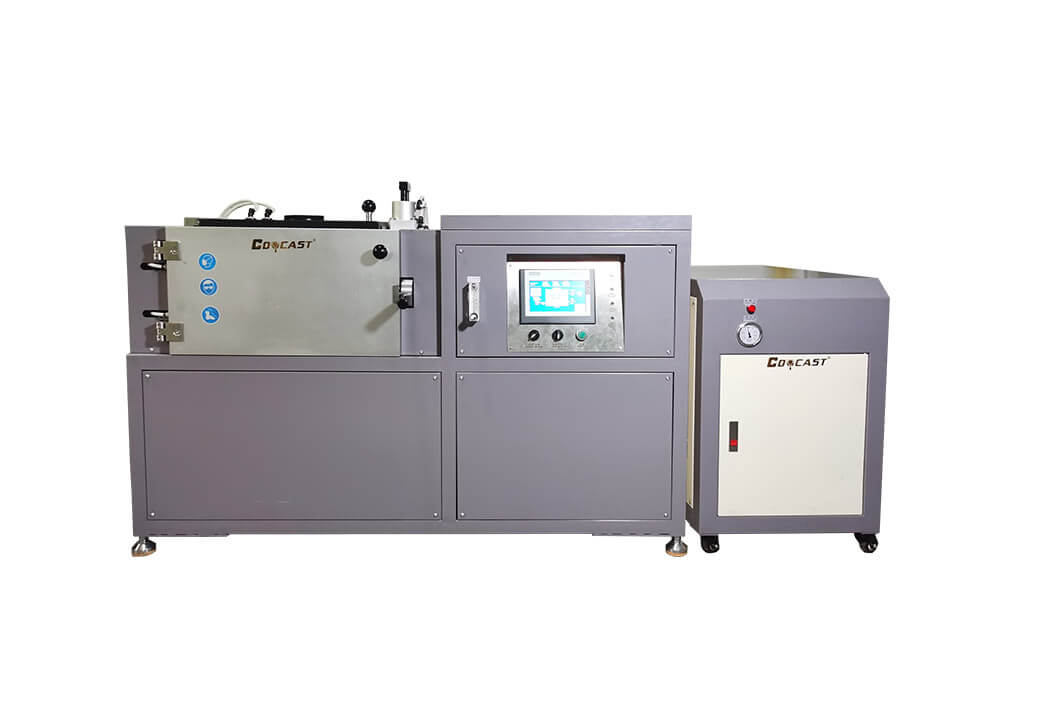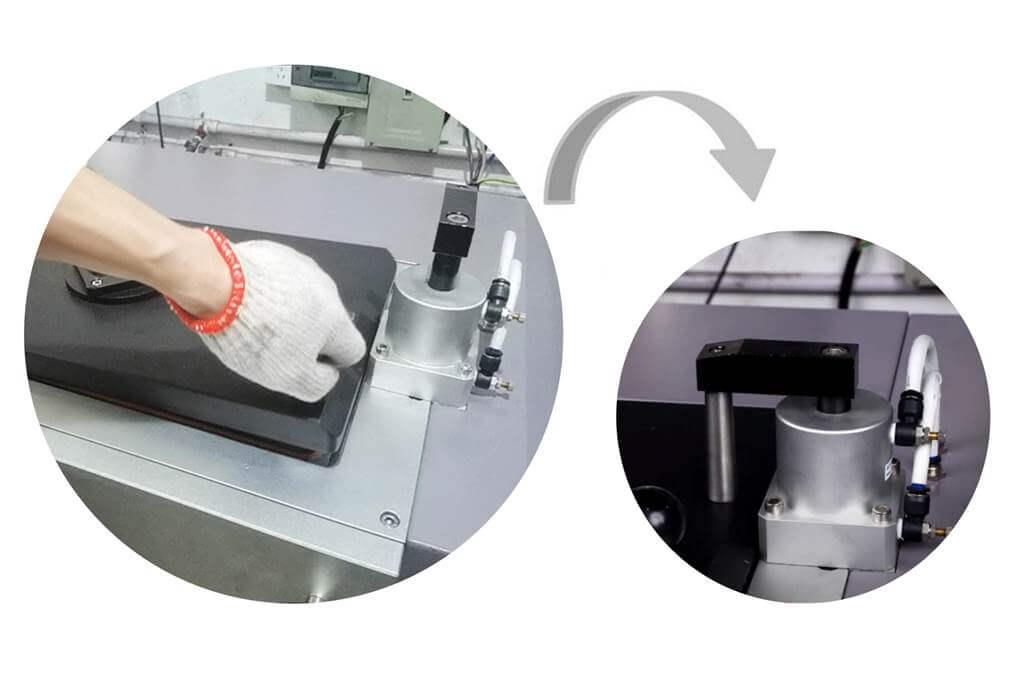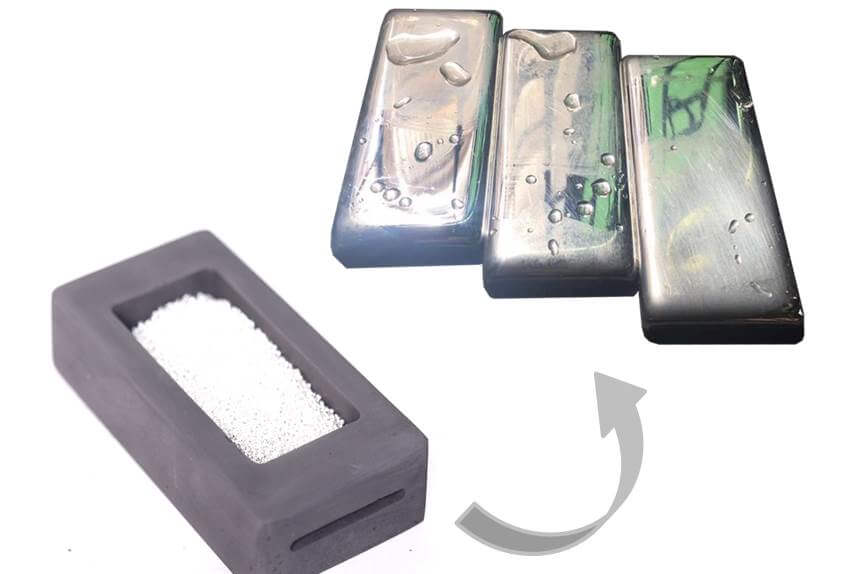 2.Non-vacuum gold melting furnace
price varies from 800usd-20000usd
The most cost effective melting furnace on the market, it can quickly melt gold of various volumes into various shapes of nuggets, but the surface is not as bright as the gold bar which comes from the vacuum gold bar casting machine.
Make of components
We all know that materials and brand of components make differences in the gold melting furnace cost.
The outside frame made of stainless steel does not cost the same as steel made frame.
A gold melting furnace comes with temperature control system also differs from the ones without the temperature control system.
You pay more for Electronic components made from Siemens than a less well recognized brand.
Some gold melting furnace manufacturers apply sus304L or sus316L on the parts in contact with product while some could not even point out which grade of stainless steel is used.
A gold melting furnace comes with the control panel with SEIMENS touch screen of course differs from the one with standard control panel.
Be critical if you notice a big price gap between each offer of a gold melting furnace.
As we all know, the water cooling cycle is vital to the entire induction melting machine, and although most of our furnaces are equipped with pumps, if you have to work continuously for long periods of time, the pumps are not enough to support the entire continuous operation.
Therefore, the water chiller has become an alternative item. The price of the water chiller ranges from 1,500 US dollars to 5,000 US dollars. Therefore, you will find why some factories offer cheaper and more expensive ones, because you have to consider whether their quotations include water-cooled machines. Price, remember, don't look at the total price, you should pay more attention to what items are included in the quotation.
As a consumable product, graphite molds also affect the overall price. Our quotations include a high-quality free graphite mold which comes with a handle.
Finally, our quotation includes free high temperature gloves, crucible clamps, and quartz rods, which are all part of the gold melting furnace price.
The biggest influences on the initial budget of a gold melting furnace price:
Make of electronic components
The core component in our induction gold melting furnace is the IGBT MOULD, All the IGBT mould comes from GERMANY.
Electronic components (e.g. PLC/) made from Siemens/Mitsubishi values more than a less well-recognized brand.
Is the gold melting furnace controlled by PLC system?
Automatic temperature control system
Temperature control is an optional item, which can be divided into thermocouple temperature control and infrared temperature control. If infrared temperature control is adopted, the program can be set on the plc to achieve precise temperature control. Of course, the infrared temperature control system will greatly Increase the gold melting furnace price.
Some of the most common "add-ons" found in the purchase of a gold melting furnace:
High temperature gloves

Graphite mold

Graphite Crucibles

Quartz rods to stir the molten liquid

high-temperature goggles

Spare induction coil

Water pipes

All the connectors comes with machine
As you can see, there are many options available.
When you receive a quotation from a gold melting furnace supplier, check and compare what accessories they have included justifying a possible big gap in gold melting furnace price.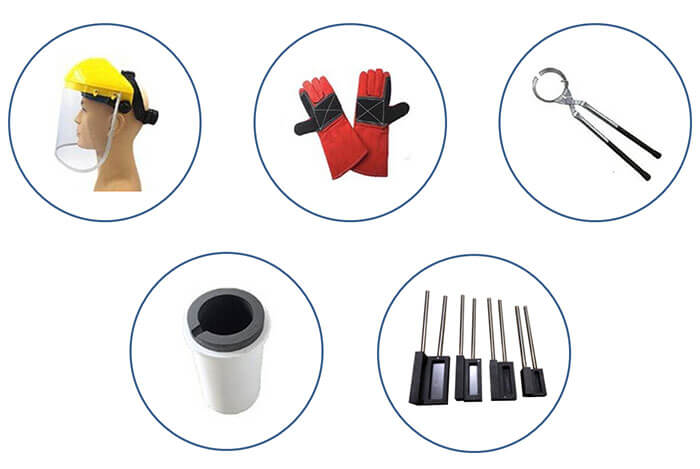 Installation& commissioning
Commissioning & installation charges vary from supplier to supplier falling in the range between 100-600usd/person/day. Travel, housing, and other logistics expenses are not included and in most cases are invoiced at actual cost to Customer.
Keep in mind to add this cost to your initial budget of buying a metal melting furnace
Side note:
Example of how CDOCAST's team is doing GOLD MELTING FURNA installation:
A higher-than-average degree of accuracy is achieved in CDOCAST'S pursuit of making high performance GOLD MELTING FURNACE throughout the process of manufacturing, installation and beyond.
Lifetime GOLD MELTING FURNACE cost
A buyer taking up an investment in PRECIOUS METAL MELTING production line has to find and avoid the hidden costs that are usually beneath the surface like an iceberg, and not clearly visible during the purchase process.
What influences the lifetime cost of GOLD MELTING FURNACE?
The long-term cost of ownership for a gold melting furnace includes significant operating costs
Quick overview of the lifetime operating costs
Labor cost (operator, maintenance)
If you choose a more automatic gold melting furnace, you will use fewer labor and energy consumption.
CDOCAST Adopt the most advanced induction technology ,compare to the traditional melting method, which can have about 20% energy saving.
Planned Maintenance
Due to the wrong operation of the workers, it may cause damage to the components of the machine, such as the replacement of coils, IGBT modules, power supply boards, voltage regulator boards, etc. This is also a maintenance cost.
Due to the wrong operation of the workers, it may cause damage to the components of the machine, such as the replacement of coils, IGBT modules, power supply boards, voltage regulator boards, etc. This is also a maintenance cost.
Unplanned corrective maintenance losses
Spare parts replacement
Replacement of wearing parts
Graphite crucibles are expensive consumables. Crucibles of poor quality can only be used 5 times, which brings great economic pressure and operating costs to users. The crucibles provided by CDOCAST are baked with the highest grade graphite powder. The life span is twice as long as other companies, but the cost of use needs to be taken into account.
Ready to receive a personalized quote for your gold melting furnace price?
Our trained project specialist takes the time to understand your needs budget and goals, then will recommend you the best-fit gold melting furnace model accordingly.