Are you looking for Electric Melting Furnace?
Are you looking for Electric Melting Furnace?
If you want to invest in the right furnace,  CDOCAST Can provide you types of Electric Melting Furnace for you to choose.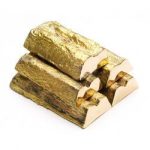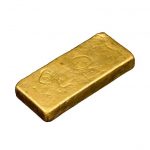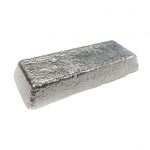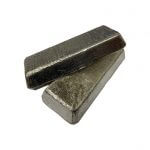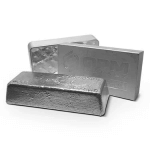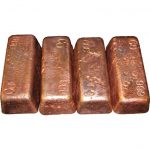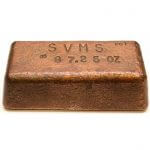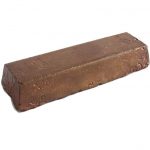 This is the smallest Electric Melting Furnace manufactured  by cdocast, which is specially designed for small jewelry factories and those who are just starting to invest.
The maximum temperature range is 1600 ℃. It can melt one to two kilograms of gold at a time. Of course, it can also be used to smelt silver.copper.& Aluninum.
the power of this small metal melting machine  is only about 5kW.
It equipped with various types of switch plugs, which are suitable for different countries. In other words, you just need to plug our melting machine to start working.
Meanwhile,Some customers also require temperature control system, which is very simple for this small 1-2kg metal melting machine, because our metal melting machine is equipped with the temperature control system, you can observe and monitor the actual melting temperature at any time during the smelting process.
Our mini 1-2kg Electric Melting Furnace has not only paper version installation guide, but also MP4 format installation guide.
The video tutorial ensures that you don't have to rely on the credibility of any technician or spend more time than expected to install or use your new smelter.
Of course, many customers will be very concerned about installation and maintenance,
Cdocast's Mini 1-2kg Electric Melting Furnace  comes with  not only paper version installation guide, but also MP4 format installation guide. As long as the electrician with basic knowledge can learn to install our machine in 30 minutes without our professional engineer's on-site guidance, which provides users with great convenience and greatly reduces the cost of use.
The integrated 3-10kg Electric Melting Furnace can melt more than 2000kg gold per day, which will not cause environmental damage and pollution. Designed with green technology, you don't have to worry about toxic fumes or gases.
This machine is one of CDOCAST's best sellers because of its simple design and ease of use. After the melting process, the customer only needs to take out the crucible with a crucible clamp and pour it into the prepared graphite grinding tool.
Cdocast has been in the forefront of precious metal smelting and casting industry for more than 15 years. Before any machine is put on the market, its reliability, stability and safety must be tested repeatedly so as to serve customers with better performance.
In order to maximize the benefits of our customers, our integrated 3-10kg Electric Melting Furnace comes with  a two-year warranty. Cdocast may be held responsible for any unprecedented events in the first two years after purchase.
This furnace  is the most economical type among the  tilting furnace in CDOCAST, which can quickly reach 1800 melting temperature. Within 5 mins , 5kg-15kg manual tilting electric melting furnace can smelt 15kg gold in 6-8 minutes.
Characteristics and benefits of 5kg-15kg manual tilting  electric meltng furnace
1: Like most of our other products, the 20kg-30kg manual tilt furnace has a 24-hour functional time. Our mode of production ensures that all our machines use famous brand materials. As a AAA credit audit enterprise, we have ISO CE SGS certification
2:The design of dumping makes the forming of gold ingot more simple and convenient after melting
3: Super strong electromagnetic induction stirring force can fully stir the metal solution when melting, so that the metal is more uniform
4: Patent design, more reasonable structure, safer operation and humanization
The 20-100Kg Chain Tumbling Gold Melting Furnace is suitable for the melting platinum, copper, gold and silver。。Etc. Its maximum working temperature is 2000 degrees Celsius, and the melting time only takes  20-30 minutes, it is regarded as the most cost-effective melting furnace for precious metal refineries, jewelry foundry companies, aviation industry.
Features and benefits of 20-100Kg chain tilting melting furnace
1: The CDOCAST is designed to create better economic value for you with our 20kg-100Kg chain tilting electric melting furnace, which are equipped with various safety alarms, such as, overheating, high pressure, water shortage, short circuit will not be a problem.
2: 24 hours continuous working  ability, many customers are always worried about 24 hours continuous work will make the equipment damage, please be assured that our furnace can be stable every minute of operation, and guaranteed not to break down!
3: All components are of top international brands to ensure the quality of the stove, e.g. touch screen, Siemens PLC is our exclusive  choice.
4: Graphite and quartz crucibles are available, the graphite crucible is used for melting non-ferrous metals such as gold, silver and copper, the quartz crucible is mainly used for melting high temperature metals such as platinum, palladium, steel and stainless steel, in other words, our chain tilting furnace can melt all metals.
The 10-100kg electric tilting machine features an advanced tilting mechanism for melting ferrous and non-ferrous metals. The electric tilting furnace can melt any metal in 20 to 30 minutes (hot) and 40 to 50 minutes (cold). With this electric melting furnace, you can melt up to 100 kg of metal at a time. Possible applications include oil refineries, metal smelting companies and gold mining companies.
Features and benefits of 10-100kg electric remelting furnace
1:CDOCAST electric melting furnace are one-man pouring design, which the furnace body is mounted on a steel frame. By means of manual control the furnace can be set in any position when tilted.
According to the different metal melted, the crucible will be made of different materials. Graphite crucible is a special crucible for non-ferrous metals such as copper, gold, silver and aluminum. The silicon crucible is suitable for ferrous metals.
This electric melting furnace has the characteristics of small footprint , fast melting, energy saving and consumption reduction.The whole set of electric melting furnace covers an area of less than 1 square meter.
This is the price-effective choice of small capacity metal foundry
Medium frequency metal melting furnace can be used for smelting gold, silver, steel, stainless steel, brass, aluminum, lead, zinc, etc., which is economical and practical, and easy to operate
Compared with scr/kgps technology, IGBT induction technology can save 15% to 30% of energy, and it is more efficient than gas and coal.IGBT Technology adopt the Modular design which make it convenient maintenance
For different metals, crucible replacement is very easy to do. Just take out the damaged crucible and replace it with a new one. The whole operation will take about 10 minutes to complete
CDOCAST electric melting furnace no special foundation need to be maintained, low operating cost, convenient operation, no pollution, no noise. 24 hours of uninterrupted work will satisfy you for a long time to melt. If you are looking for a high reliability induction furnace, please contact CDOCAST
Cdocast hydraulic tilting  electric melting furnace  is the most advanced small Induction furnace CDOCAST manufactured. It can melt any ferrous and non-ferrous metal, such as gold, silver, copper, zinc, aluminum, steel and lead. The minimum and maximum weight requirements of 50kg and 350kg respectively are considered as the output power from 45KW to 160kW.
This  hydraulic tilting  electric melting furnace is equipped with Siemens control system (PLC) and thermocouple or infrared temperature control device. Users can choose the heating curve according to their actual heating demand, and control the whole heating speed and efficiency
This hydraulic tilting  electric melting furnace is convenient and super fast to replace crucible. It also saves you time and speeds up your melting process. Customers only need to take out the old crucible and replace it with a new one. The whole crucible replacement time is no more than 15 minutes.
This small  electric furnace is designed with hydraulic tilting, and the tilting action can be controlled by a remote control. Or can also be controlled by the button of the control box, and the remote control can ensure the safety of the operators to allow workers keep some distance from the molten metal liquid.
Hydraulic tilting mechanism makes the whole tilting process more safe and reliable.
A multi-directional warning system ensures that you will not meet  any forms of system failure. System over-voltage, over-current, overheating, short-circuit, water shortage and other faults can be easily eliminated.
CDOCAST small induction furnace appearance design is very fashion , adopting the most solid metal plate welding the whole furnace, it is our company's most high-end small melting furnace. If you have this aspect purchase demand, welcome to inquiry now.