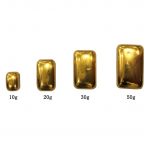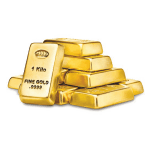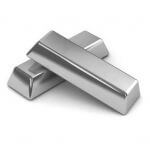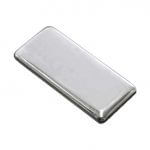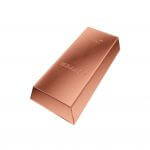 [ Laboratory Vacuum Induction Melting Furnace ]
CDOCAST Small Laboratory Induction melting furnace is specially developed for universities and scientific research institutions and is also suitable for vacuum melting of precious metals. It is composed of a furnace cover, furnace body, atmosphere control system, vacuum system, IGBT power supply, control system, water cooling system, workbench, electric control system, etc. the furnace body, atmosphere control system, electric control system, water cooling system and other components are installed on the equipment bench to integrate the whole equipment. The horizontal adjustment wheel is installed under the furnace frame, which can not only drag freely but also adjust the level.
Small Vacuum Melting Furnace body: all 304 stainless steel structure, argon arc welding. The furnace shell adopts double-layer water cooling structure to ensure that the temperature of the furnace shell does not exceed 40 ℃. The furnace cover adopts the front door opening structure. The furnace cover is opened manually and equipped with a locking device. The furnace cover is equipped with an observation hole to facilitate the observation of the situation in the furnace. The furnace body is equipped with an air inlet and outlet, an inlet and outlet connected with the water cooler and an inlet and outlet pipe connected with the pouring device in the furnace body.
1.Small Vacuum Melting Furnace characteristics
1. Horizontal furnace body and side door opening structure is adopted, which is convenient for feeding and discharging, compact furnace body structure, and small floor space. Smaller capacity small vacuum induction melting furnaces can adopt a vertical furnace body design also.
2. The temperature can be controlled by 50 sections of the program, the temperature control is accurate, and the heating rate and constant temperature time can be controlled.3. It is convenient to change different coils to meet the melting of materials with different kg.
4. Observation holes are installed to clearly the crucible materials in the furnace.
5. (optional Purchase) an infrared thermometer is installed, which can accurately measure the temperature of the liquid in the crucible.
6. Equipped with a Vacuum pump, the vacuum degree can reach  as client's request
7. The electrode and crucible can be manually rotated outside the furnace, and the liquid can be poured and poured into the cavity, which avoids the danger of pouring and can be poured under a vacuum.
8. vacuum melter comes With a secondary feeding system.
9. Wilson seal is adopted between the rotating electrode and the furnace body, which has good sealing performance and easy rotation.
10. A water chiller is installed. The water chiller has Undervoltage and water cut-off alarm, which is safe and reliable.
11. IGBT power supply is adopted, with over temperature and water cut-off protection, alarm, output current display, and other functions.
12. CDOCAST small vacuum induction furnace widely used in colleges, universities, and scientific research institutions to melt and prepare metal materials (such as stainless steel, nickel base alloy, copper, alloy steel, nickel-cobalt alloy, rare earth neodymium iron, etc.) under vacuum or protective atmosphere. C DOCAST. small vacuum lab induction melting furnace can also carry out vacuum refining and fine casting of alloy steel.
Machine Pictures
Click here to see the video link for the Laboratory Vacuum Induction Melting Furnace:
1kg 2kg 3kg 5kg 10kg Small vacuum Induction Melting Furnace
10kg Small Vacuum Induction Melting Furnace
25kg 30kg Vacuum Induction Melting Furnace
Parameter
Moderl
VIF-1
VIF-2
VIF-3
VIF-5
VIF-10
VIF-25
Maximum melting weight (calculated by molten iron)
1KG
2KG
3KG
5KG
10KG
25KG
Maximum heating temperature ℃
1900℃
 1900℃
 1700℃
 1700℃
 1700℃
 1700℃
power supply
HF induction power supply
IF induction power supply
Oscillation frequency
30-80KHZ
30-80KHZ
30-80KHZ
1-20KHZ
1-20KHZ
1-20KHZ
maximum input power
15KW
15KW
35KW
45KW
60KW (can be changed according to material)
80KW (can be changed according to material)
heating current
2-50A
2-52A
12-70A
15-95A
10~90A
20~130A
Cooling water requirements
≥0.2MPa ≥6L/min
≥0.2MPa ≥6L/min
≥0.2MPa ≥6L/min
≥0.2MPa ≥6L/min
10P (Change according to different requirements)
10P (Change according to different requirements)
Power supply weight
35KG
35KG
68KG
45KG
70KG
80KG
Input voltage
3P 380V 50/60HZ
Feature
1. Small vacuum melting furnace has fashionable appearance and compact structure, covering an area of less than 2 square meters
2. The vacuum furnace can be designed as a side door opening structure, which is convenient for taking and placing materials.
4. The furnace shell adopts double-layer water cooling structure, and the surface temperature does not exceed 40 ℃, which is more safe and reliable
5. An observation window is arranged on the furnace cover to facilitate the observation of material melting. Gas inlet and outlet are installed on the furnace body, and multiple KF interfaces are reserved to facilitate connection to other devices.
6. The electrode can rotate
7. Equipped with a secondary feeding device, other elements can be added in the smelting process to make various alloy materials
8. IGBT special power supply and all digital circuit are adopted. The electrical system is equipped with overcurrent, overvoltage feedback and protection circuit. The electric control panel box is made according to Siemens standard, with high temperature control accuracy and convenient operation.
9. Small vacuum melting furnace can adopt two-stage pump, that is, mechanical pump and molecular pump, and the vacuum degree can reach 8 × 10-4P